Lawn Mowing in Magnolia
Date Posted: Saturday, July 27th, 2019



Spring and summer have given us a great deal of rain and the lawns around town are rapidly growing. As such, please remember that, per Town Ordinances, Section VII, Number 708, grass on your yard should be no more than 6 inches tall or it is in violation. Property owners with grass that exceeds 6 inches will receive a violation notice, and if the owner is unresponsive, the Town will mow it and bill the owner a minimum of $75.00 for the first cut and the same for any subsequent cuts. Kent County Inspections and Enforcement will also be advised when we do this.

The Town also requests that you not blow your grass clippings into the street. This serves to block the storm drains and create flooding and ponding on the streets, which can be dangerous for traffic. Below is a picture taken on North Main Street after a recent downpour. Similar conditions were found on South Main Street: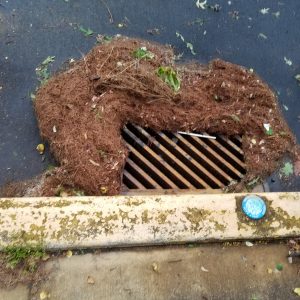 The Town, and particularly your neighbors, will very much appreciate your cooperation. Thank you.